Includes: Jumpsuits, gloves, breastplate, shoes, belt, shoulder

Material: Uniform colth

Net Weight: 1.70kg
Shipping Weight: 1.80kg
Shown Color: Blue

Care Instructions: Hand wash in cold water, hang to dry, no bleach
Features: Professional designer, more similar to the original character, it would good and comfortable for wearing.

Character Introduction: Vegeta is 5'5″ tall (in comparison with Goku's 5'9″ height). His hair firmly stands upwards, and has a prominent widow's peak. Like most Saiyans, he possesses black eyes and jet black hair, though his hair is infrequently black with red highlights in various media (posters, trading cards, and similar merchandise in particular). A main characteristic of Vegeta's is the fact that he is the only living Saiyan who has continued to don the traditional Saiyan armor underneath a dark blue long-sleeved jumpsuit with white gloves and boots.

Size: Asian Size, the size chart may have 1-3 cm error due to the measuring method.
Female Size(cm)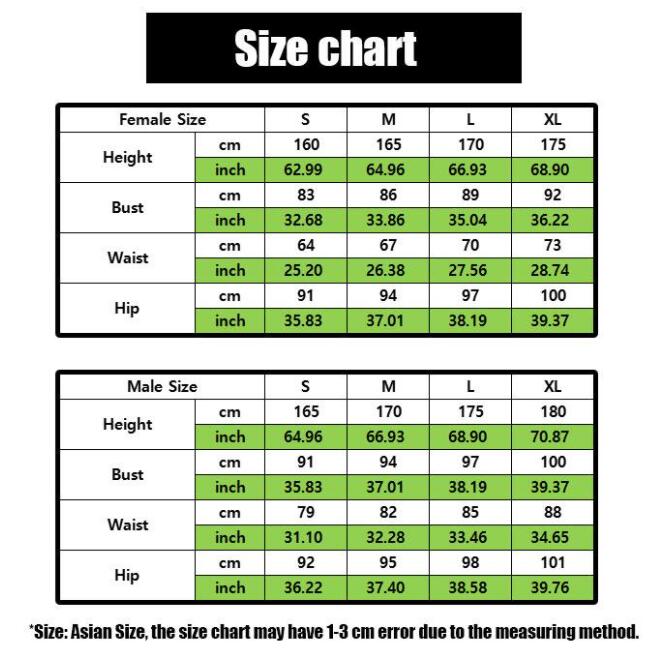 Male Size(cm)